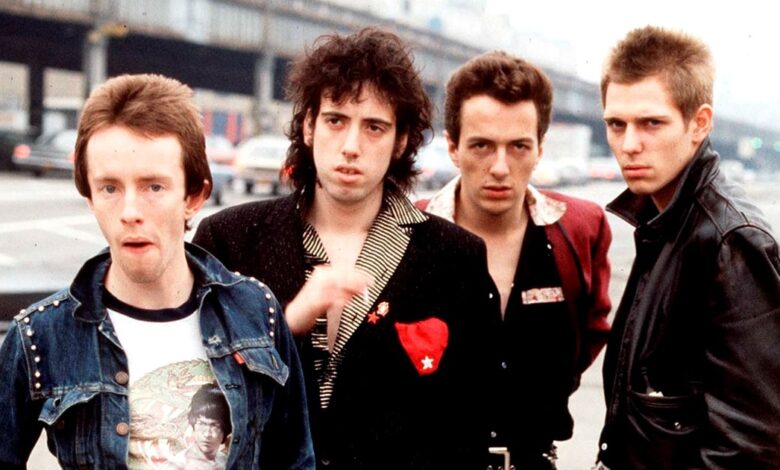 When I was a teenage anarchist, punk music was the genre I first understood to be a unique subset of rock 'n' roll. Punk wasn't like The Eagles or Billy Joel, both of whom I'd fallen in love with through radio osmosis as a toddler. Punk didn't seem to care much about pop sensibilities, so airplay was negligible when I was a youth… but then Dookie arrived like a nuclear bomb, changing radio's landscape forever. That album made Green Day the first band I thought of as my band, when I was all but eleven years old.
With songs like Basket Case and When I Come Around harpooned in my ear, I spent the early aughts enraptured by contemporary punk bands like Sum 41, The Offspring, Bad Religion, and NOFX. As my musical exploration continued (and continues), the miracle that is the internet exposed me to the likes of The Vandals, Operation Ivy, The Living End, Against Me!, The Interrupters, and many, many others not fortunate enough to be name-dropped by an influencer like me. Punk music has had a massive impact on the person I became in adulthood. And one band has a massive impact on those bands.
The Clash are legends, and Rock Band developers Harmonix know this. That's why they were featured on the setlist of the first Rock Band title and have got so much downloadable content available for purchase, including an entire album. But there's always room for more, right? Especially when the song actively encourages you to stay safely planted indoors during the holiday season… during a global pandemic.
This Rock Band 3 custom song, Safe European Home by The Clash, is my sixty-sixth release and my first to feature full multi-tracks. The guts of this project were provided to me by RubyDanger, who wanted to see completed one of the last remaining songs not converted from Guitar Hero Van Halen. I answered the call and I hope you're pleased with the result, stuffed to the brim with jingle bells and whistles, including a crowd-singalong!
This production was one of my least collaborative. The guitar, bass, and drum charts were already nearly complete; I just had to go through and made sure they were ready to play in the style of Rock Band. Helping me with that was ol' reliable himself, Chainsaw Octopus, filling out the drum and animating the arms and legs to smash and stomp coal into diamonds. Check out the gameplay video to witness the venue shining bright, guiding wise men to press the download button and gaze upon a custom most miraculous.
Okay, maybe that's a bit dramatic… but look at all these features!
Fully custom venue from scratch
Vocal chart from scratch
Dryvox lip sync for all three vocal parts
Vocal tonic note
Reductions for all instruments
Full multi-tracks
Crowd sing-along
Numeric ID for Wii leaderboards (Song ID 1649200066)
Special thanks to RubyDanger and Chainsaw Octopus
This song was inspired by the misadventures had by band members Joe Strummer and Mick Jones while on a trip to Jamaica. Sent there to write songs for their upcoming sophomore album, they witnessed the plight of the rude boys, poor farmers who flocked to the cities in search of work, only to find nothing but more poverty. Joe and Mick, white on an island overwhelmingly black, had targets painted on their backs because of their preceived affluence. And desperate people have been known to render desperate deeds. Joe and Mick did not have the experience they intended, but any experience that helps us grow can be rationalized as a good one. So, what have you taken away from this global pandemic?
If you'd like to contribute improvements or animations or if you have suggestions for how I can do better, please contact me. Thanks for reading, and, please, stay safe inside your various styles of home this holiday season!
Atruejedi