C3 Legacy
July 4, 2013 – A Slice of Americana 7-pack and 14 RBHP upgrades! FREEDOM! EAGLES! 'MURICA!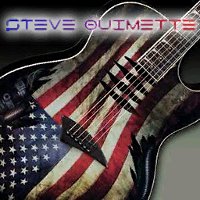 Note: Videos may contain authoring issues that have been fixed, and are for preview purposes only.

New! A Slice of Americana 7-pack

America – "A Horse With No Name" (farottone)
The Beach Boys – "Surfin' U.S.A." (farottone) X
The Presidents of the United States of America – "Peaches" (Nyxyxylyth) X
Rammstein – "Amerika" (C3 multi-author collaboration!) X
Steve Ouimette – "The Star-Spangled Banner" (Neversoft and TrojanNemo) M
Supertramp – "Breakfast in America" (farottone) X
Team America – "America, Fuck Yeah" (pksage) X
A red X denotes Pro Guitar/Pro Bass, a blue M denotes full multitracks, and a blue K denotes a "karaoke" multitrack (separated vocals). "The Star-Spangled Banner" is converted from GH5 DLC.
---
IT'S FREEDOM TIME, BITCHES!
Playing these songs will make you as happy as this guy.
This week, we've got a 7-pack of flag-wavin', gun-totin', pie-eatin', NASCAR-watchin', Walmart-shoppin', freedom-lovin' songs for y'all. (Please ignore the fact that two of the bands are European.) On top of celebrating Independence Day in The Country That's Totally The Best At Everything, many of these songs have been requested for years, and are excellent additions to the C3 library. Download them all! What are you, a commie?
farottone (from Italy, boo!) opens up the pack with three huge tracks. "A Horse With No Name" is arguably the biggest track from America (the band). America are half-British, which is not terribly 'Murican, but this song was banned from several radio stations for supposed drug references, and unnecessary censorship is very 'Murican. Few things are as 'Murican as The Beach Boys, though, whose hit song "Surfin' U.S.A." is next up this week. From the album of the same name (which also featured a cover of "Misirlou"), "Surfin' U.S.A." is very iconic of the Beach Boys, who tragically got zero RB songs after "Good Vibrations (Live)" in RB3. Short of the full Pet Sounds album, this is the best way to inject some happy '60s rock directly into your eardrums. farottone is also hooking us up with some Supertramp, one of our most-requested bands! "Breakfast in America", which you might know as "Take a Look at My Girlfriend", is one of Supertramp's bigger hits. It peaked at #62 on the charts, but is nonetheless easily recognizable. And hey, look, it's got "America" right there in the title! It's like we were going for a theme or something.
Next up is Nyxyxylyth (from 'MURICA!), remedying a situation we've seen several times in RB DLC: a band gets tons of songs, but not that one song. For many of us, The Presidents of the United States of America's "Peaches" is that song — even if it wasn't as big as "Lump", a kid in the '90s isn't going to forget a song about peaches. Apparently this song is actually about a girl, but I'll forever associate it with ninjas (go watch the music video). LOOK OUT!
One song this week marks another first for C3. Rammstein's "Amerika" is a C3 community collaboration! Cooperation is very American, even if it's not 'Murican. Check out the huge list of contributors:
Yakyro – tempo mapping, guitar, bass
Ollie – pro keys, keys, guitar, bass
TLITD31 – drums
RyanHYK – solo vocals, venue, misc. midi setup
Jerry1gman – pro guitar, pro bass
espher – harmony vocals
TrojanNemo – drum animations, drum fills, overdrive, other animations
DeathThreatUK – drum animations
The song itself is not terribly American either, but you'll forget that when you're rocking out and doing your best Neue Deutsche Härte growl.
No 4th of July pack would be complete without the national anthem, and TrojanNemo has converted just the thing from GH5 DLC. Steve Ouimette did all kinds of instrumental covers for GH, and "The Star Spangled-Banner" will get American citizens all choked up into their deep-fried corn dogs. Did you know that this national anthem is based on a poem, which was itself inspired by the War of 1812 (and not the American Revolutionary War)? How about the fact that the actual melody of the song was originally a (gasp!) British piece? Few things are more 'Murican than blatant appropriation of other countries' stuff!
Last up for new songs is the most patriotic song ever conceived. "America, Fuck Yeah", from the movie Team America: World Police, is the first C3 contribution by pksage ('MURICAN!) and is guaranteed to make you literally explode into red, white, and blue chunks. Literally! Even if you've never seen the movie, you've probably heard this song, which you should absolutely download and play at your July 4th BBQ with Arec Bardwin. C3! Fuck yeah!
We've also got a 'Murica-themed Rock Band Harmonies Project release this week, spearheaded by espher (who is Canadian, boo) and GreenPanda12! The full list of 14 songs, which includes The Presidents of the United States of America, the All-American Rejects, and other related tracks, is after the break. U S A! U S A! U S A! (To download these upgrades, check out the RBHP site.)
Phew! That's a lot of 'Murica for one week. Time to relax and make some wiretapped phone calls.
See you next Friday!

---
New!

America – "A Horse With No Name" (farottone)
New!

The Beach Boys – "Surfin' U.S.A." (farottone)
New!

TPotUSA – "Peaches" (Nyxyxylyth)
New!

Rammstein – "Amerika" (C3 collaboration)
New!

Steve Ouimette – "The Star-Spangled Banner" (Neversoft and TrojanNemo)
New!

Supertramp – "Breakfast in America" (farottone)
New!

Team America – "America, Fuck Yeah" (pksage)
Rock Band Harmonies Project: July 4, 2013
Harmony Upgrades
All-American Rejects – "Dirty Little Secret" (GreenPanda12)
All-American Rejects – "Gives You Hell" (GreenPanda12)
All-American Rejects – "Move Along" (GreenPanda12)
All-American Rejects – "Real World" (GreenPanda12)
Carrie Underwood – "All-American Girl" (espher)
Jimmy Eat World – "Bleed American" (GreenPanda12)
Night Ranger – "(You Can Still) Rock in America" (espher)
Pantera – "The Underground in America" (espher)
Spinal Tap – "America" (espher)
The Presidents of the United States of America – "Dune Buggy" (espher)
The Presidents of the United States of America – "Feather Pluck'n" (espher)
The Presidents of the United States of America – "Ladybug" (espher)
Tom Petty & the Heartbreakers – "American Girl (Live)" (espher)
Violent Femmes – "American Music" (espher)