C3 Legacy
July 19, 2013 – Arena Rock 3-pack and Ministry's full "Psalm 69" album!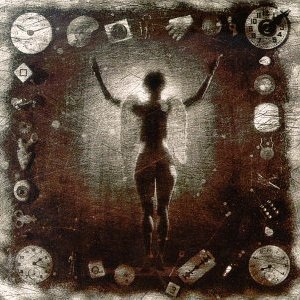 Note: Videos may contain authoring issues that have been fixed, and are for preview purposes only.


New! Arena Rock 3-pack (farottone)
AC/DC – "It's a Long Way to the Top (If You Wanna Rock 'n' Roll)" (rhythm guitar version also available)
Journey – "Separate Ways (Worlds Apart)"

X

REO Speedwagon – "Can't Fight This Feeling"

M
New! Ministry – Psalm 69: The Way to Succeed and the Way to Suck Eggs (DeathThreatUK)

"N.W.O." (2x Bass Pedal version also available)
"Just One Fix"
"TV II"
"Hero"
"Scare Crow"
"Psalm 69"
"Corrosion"
A red X denotes Pro Guitar/Pro Bass, a blue M denotes full multitracks, and a blue K denotes a "karaoke" multitrack (separated vocals).
---
Scene: A starry night, high above the clouds. The camera pans quickly through cumulus and cumulonimbus, revealing a massive domed structure. Thousands of cars are parked outside, and bright spotlights pierce the night sky. The camera swoops in…
The venue is packed with bodies. The seats sold out almost immediately, and the standing-room area is a traffic jam of humanity. No one seems to mind, though; it'll all be worth it. The lights dim, and the noise of the crowd swiftly fades. This is it. This is what they've been waiting for.
A man enters from offstage, wielding a plastic guitar with two sets of five buttons. A spotlight clicks on and follows his path to center stage. The crowd is utterly quiet. Somewhere, someone coughs.
Behind the huge curtain, drum sticks click a muffled count-in. One…two…one, two, three, four-
The man's arm windmills down onto the plastic strum bar. The curtain rises. The music explodes. The crowd goes wild.
Rock Band means a lot of things to a lot of people, and this week we explore two of the biggest: gloriously epic rock shows and intense metal sessions. Which do you prefer? You like both of them, you say? (No, shut up. You totally like both things.) Now download all of our songs and sink into the bliss of awesome music.
farottone comes out swinging with three famous pieces of classic "arena rock", the kind that gets your blood pumping and your lighters swaying. AC/DC's "It's a Long Way to the Top (If You Wanna Rock 'n' Roll)" features the first-ever Rock Band charting of bagpipes, as far as we can tell, and is a welcome addition to RB's live AC/DC songs. REO Speedwagon brings it down a bit with "Can't Fight This Feeling", one of the world's most iconic power ballads. For maximum effect, travel back to 1985 and listen to this song with your significant other on the hood of a car. Finally, we've got one of the most stirring pieces of rock music of all time: Journey's "Separate Ways (Worlds Apart)". If you can listen to this song without "getting into it" at least a little bit, you may be a robot. Be warned.
On the other side of the coin is a FULL ALBUM(!) from DeathThreatUK, by industrial band Ministry. ΚΕΦΑΛΗΞΘ, perhaps better known as Psalm 69: The Way to Succeed and the Way to Suck Eggs, is Ministry's fifth studio album and the one that propelled them to fame. Its most famous song, "Jesus Built My Hotrod", is already available for Rock Band, and this download completes the album. (The final song, "Grace", is omitted because it doesn't exactly suit Rock Band.) Psalm 69 is the quintessential industrial album — sharp machine-gun guitar riffs, thumping blast sections on the drums, raspy vocals…the whole vaguely Satan-y shebang. Make the peace sign with your fingers, waggle your tongue through them inappropriately, and prepare to thrash the night away with these 44 minutes of metal.
As usual, we encourage you to check out our forums to get involved with the RB customs scene. If you don't see your favorite songs, you can author them yourself!
See you next Friday!


---
New!

AC/DC – "It's a Long Way to the Top" (farottone)
New!

Journey – "Separate Ways (Worlds Apart)" (farottone)
New!

REO Speedwagon – "Can't Fight This Feeling" (farottone)

Additional authoring credits: galexio (reductions), MFX (audio mixing/mastering)
---
New!

Ministry – Psalm 69: The Way to Succeed and the Way to Suck Eggs (DeathThreatUK)