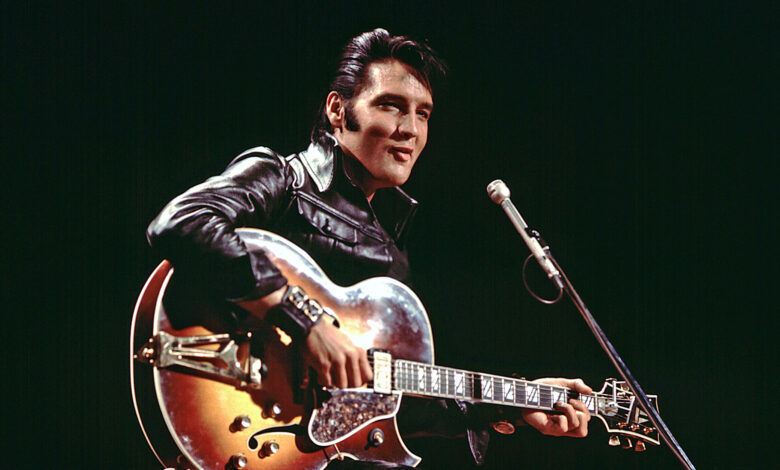 Here is a quick pack of 3 quick songs from the King, Elvis!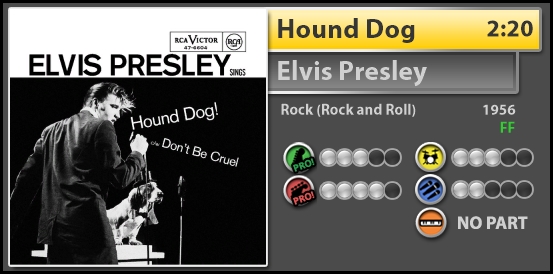 Hound Dog is one of the best examples of early Rock N' Roll exploding onto the scene and is one of the rawest Elvis songs ever recorded. The song was widely panned by contemporary musicians at the time such as Frank Sinatra who saw it as "Inferior music" that went against the good graces of popular music from that time.
A simple beat but a extremely fun Rock party song to play, enjoy the Pro Guitar upgrades that come with this one!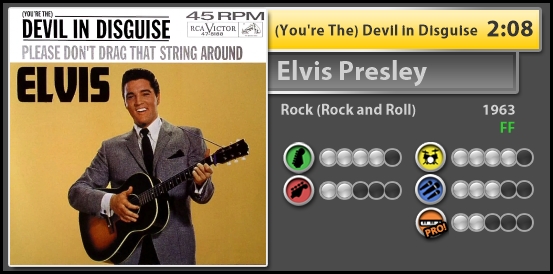 In 1963, when the song was debuted to a British audience on the BBC television show Juke Box Jury, John Lennon voted the song "a miss" stating on the new song that Elvis Presley was "like Bing Crosby now". The song went on to reach No. 1 in the UK for a single week.
A fusion of Blues and Rock, Devil in Disguise is a enjoyable harmonic tune for the centre of any Rock or Blues playlist.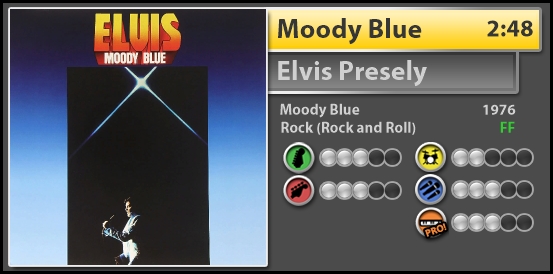 "Moody Blue" was Presley's last No. 1 hit in his lifetime, topping the Billboard magazine Hot Country Singles chart in February 1977. "Moody Blue" also peaked at number thirty-one on the Hot 100. The album "Moody Blue" was released in July 1977, four weeks before Elvis's death.
This frankly underrated song is a bombastic romp with high energy and a great sing-along Chorus. A great finale for any Elvis setlist.