C3 Legacy
May 24, 2013 – "Under Cover" week! 6-pack of famous covers + 3 more!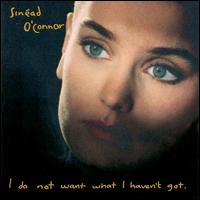 Note: Videos may contain authoring issues that have been fixed, and are for preview purposes only.
I looked down at the poor schmuck tied to the chair. What was a well-to-do classical piece like this guy doing in this part of town? I spat on him to keep up appearances, while inwardly shaking my head. God, I needed a smoke.
"It's the coda fer you, boyo," said one of the punk songs, his green Mohawk glistening atop his second verse. "When we're done with yeh, yeh'll wish you'd never bin composed!" The classical song sobbed, and shaky violins wound their way through the warehouse. I hated to keep him here like this, but it was almost time…
One of the really nasty hardcore songs cracked its signatures, and I had a brief moment of panic. Would I be unable to stop this poor comp's outro after all? But just then, I heard the faintest of riffs from outside the warehouse, and relaxed. None of these upstarts would have recognized it, of course, even if they listened to anything but their own noise. I moved into position.
"Let me 'ave the first swing, eh?" I grunted, and grabbed the lead pipe from the punk song's frets. I raised it as if to strum the classical piece's final chord, but swung around in a surprise Townshend instead, knocking the sloppy tablature right out of that smug punk number. "No!" he cried through broken keys. "Yer not one of us…yer…"
"That's right," I said, as the squad of classic rock I'd heard a moment ago burst through the door. "I'm pop-rock." The cops quickly subdued the rest of the gang, helping the classical out of his chair and into an ambulance. My long playlist as an undercover cop was over; they'd never suspected a thing.
What's better than an awesome song? Two versions of an awesome song! This week we've got a 6-pack of great cover songs with three more From the Vault, covering (sorry) a whole slew of genres. Let's check out the list:
New! Great Covers 6-pack (farottone)
Angra – "Wuthering Heights" (by Kate Bush)
Bonnie Tyler – "Have You Ever Seen the Rain" (by CCR)
Faith No More – "Easy" (by Lionel Richie)
Gary Jules – "Mad World" (by Tears for Fears)
Pantera – "Planet Caravan" (by Black Sabbath)
Sinead O'Connor – "Nothing Compares 2 U" (by Prince/The Family)
From the Vault: Even More Great Covers (Nyxyxylyth)
The Damned – "Eloise" (by Barry Ryan/Paul Ryan)
Hugo Montenegro – "The Good, the Bad and the Ugly"

X

(from the film, composed by Ennio Morricone)
William Shatner – "Common People" (by Pulp)
Songs marked with an X feature Pro Guitar/Pro Bass as part of the song download.
Jeez, 9 songs by different artists! Let's see. Authoring machine farottone kicks off his 6-pack with Angra's "Wuthering Heights", a song originally by Kate Bush that is very, very different from Angra's version. Angra, a Brazilian power metal group, reinvents this song in the classic cover bait-and-switch.
Bonnie Tyler, who you probably know from "Total Eclipse of the Heart", covers Creedence Clearwater Revival's "Have You Ever Seen the Rain?", the original version of which is official Rock Band DLC. Bonnie's version is surprisingly engaging in Rock Band; it rocks harder than you might expect. CCR would expect nothing less.
"Easy", the famous vaguely-suggestive ballad by Lionel Richie, is covered by Faith No More, making another potentially unusual pairing. Let the mellow chords wash over you, and you'll be wishing it was Sunday morning. Because you'll have plenty of time to play Rock Band customs, I guess?
Even if you haven't seen Donnie Darko, you've almost certainly heard the next cover. Gary Jules's "Mad World" is arguably more famous than the original version by Tears for Fears, and that's saying something — I mean, it's Tears for Fears. If you want to depress everyone at your Rock Band night, look no further than this well-known ballad of pure gloom.
Covering Black Sabbath is kind of like covering The Beatles, except for metal bands. Frequent C3 guests Pantera bring "Planet Caravan" to the table, a slightly deeper cut than the actual Sabbath songs we got as Rock Band DLC (as Wavegroup covers, incidentally). While technically "metal", this song is one of those slow jams you normally hear on B-sides of metal albums. Or as the 2+ minute bridge to a Metallica song, I suppose.
Finally, farottone has authored "Nothing Compares 2 U", a cover that definitely got more press than the original. Prince composed the song in 1985, but O'Connor's version was the one that became a 1990's radio staple. Sure to be a hit for karaoke nights!
Nyxyxylyth's From the Vault pack brings three more covers, starting with "Eloise" by The Damned. (Did you know The Damned are still actively touring? Holy crap!) Nyx describes the original by Barry Ryan as "drippy", which is a good adjective for it. Here's a fun game: which music video features dumber hair? The original, or the cover?
Bust out the tumbleweeds! "The Good, the Bad and the Ugly" is the theme from the movie of the same name, covered by Hugo Montenegro not long after the film's release. The song has fun guitar and bass work, but the "wee-oo-wee-oo-weeee!" noise — you know the one — is definitely the main draw here.
Last, but most definitely not least, is "Common People", produced by Ben Folds and "sung" by William Shatner, with something closer to actual singing by Joe Jackson and a children's choir. If you've never heard this one before, do yourself a favor and check it out. It's certainly…unique!
Download links are below the fold. See you next Friday!

New!

Great Covers 6-pack (farottone)
From the Vault: Still More Covers (Nyxyxylyth)