C3 Legacy
July 3, 2015 – The Eightiestravaganza finale, with TWENTY songs! Choice!
Note: Videos may contain authoring issues that have been fixed, and are for preview purposes only. Video recording courtesy of Lowlander.
Due to the number of mega-rad songs this week, many rough versions were included in this video. Don't worry, they've been fixed!
http://www.dailymotion.com/embed/video/x2weqlh
---
C3 releases for July 3, 2015:
New! The 1980s C03 20-pack

Aerosmith – "Rag Doll"

M

(Neversoft, Nunchuck, Lowlander, and farottone)


Converted from Guitar Hero 5 DLC

The Beach Boys – "Kokomo" (farottone and GanonMetroid)
Belinda Carlisle – "Heaven is a Place on Earth" (farottone)
Billy Joel – "Uptown Girl" (Ultimate_MANG0 ft. farottone)
Cher – "If I Could Turn Back Time" (farottone)
Depeche Mode – "Just Can't Get Enough" (farottone)
Dire Straits – "Money for Nothing"

M

(Neversoft and TrojanNemo)


Converted from GH: Warriors of Rock

George Harrison – "Got My Mind Set on You" (farottone)
Madness – "Our House" (Ultimate_MANG0 ft. farottone)
Madonna – "Material Girl" (farottone)
Michael Jackson – "Billie Jean" (funkydunkleman and farottone)
Phil Collins – "Sussudio" (Dash Riprock and farottone)
Queen – "A Kind of Magic" (farottone and Banzai85)
The Rolling Stones – "Start Me Up" (Kemiroch, ws54, CrazyCanuck, and farottone)
Rush – "New World Man" (DoNotPassGo and ejthedj ft. farottone)
Sade – "The Sweetest Taboo" (farottone)
The Traveling Wilburys – "Handle with Care" (ws54)
U2 – "Desire" (farottone)
Whitesnake – "Fool for Your Loving" (farottone)
Yes – "Changes" (farottone)
Songs marked with
are part of our month-long EIGHTIESTRAVAGANZA!
Check out our rad 80s Timeline to visualize these gnarly releases.
A red X denotes Pro Guitar/Pro Bass charts, a blue M denotes full multitracks, a blue K denotes a "karaoke" multitrack (separated vocals), and a rusty 2x denotes that a 2x Bass Pedal version is also available. FtV denotes a song previously released by a C3 author outside of C3.
---
Here it is, everyone. The week you've been waiting for. Just like the Power Glove and Michael Jackson, this week is bad.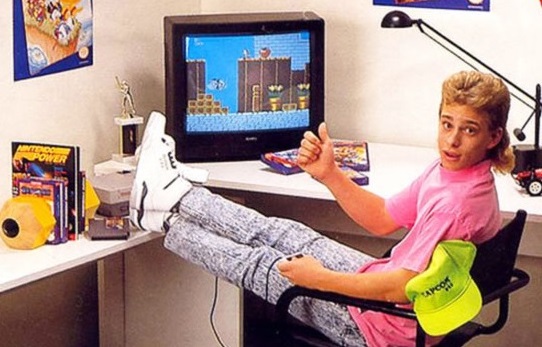 The Eightiestravaganza has been a bitchin' good time, and — as usual — it was made possible by our dedicated authors. If you've been having a good time these last few weeks, make sure to stop by our forums and tell the authors how totally tubuloso they are. We live for your kudos, dudes!
As we wind this party down, remember to check out the sweet 80s Timeline that farottone has been maintaining. We've been doing music from every part of the decade, man! And even though Eightiestravaganza is over, C3 isn't. (Not quite yet, anyway.) Check back next week as usual for more Rock Band awesomeness, and don't worry — you'll get more 80s-tastic songs before we're done!
Author comments for this week's songs:
"Handle with Care" – ws54 writes, "After a yearlong hiatus I am back with possibly one of the greatest songs of all time, not just for the song itself but also for the music it generated. Handle With Care was supposed to be a one off song for the B-side of one of Harrison's singles but the song was so good and the guys had so much fun it grew into an album and then another. For Rock Band this song especially shines on harmonies where everyone gets to take the lead."
Fixes uploaded in the last week to previous C3 releases:
Middle Class Rut – "New Low": Vocals corrections.
Middle Class Rut – "Lifelong Dayshift": Vocals corrections.
See you next Friday!

---
New!

The 1980s C03 20-pack