C3 Legacy
July 12, 2013 – Huey Lewis, Shania Twain, REO Speedwagon, Pony Rock Project, and 5 FtV releases!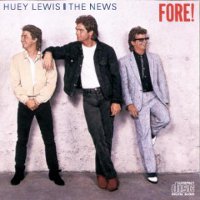 Note: Videos may contain authoring issues that have been fixed, and are for preview purposes only.



New! Singles
Forest Rain – "Trixie" (LyokoFreaks and Nightmare Lyre)

M

Huey Lewis and the News – "Hip to Be Square" (RyanHYK) X
Meelz – "Twilight Sparkle, You're My Reason to Live" (LyokoFreaks and Nightmare Lyre) M
REO Speedwagon – "Time For Me To Fly" (ws54)
Shania Twain – "That Don't Impress Me Much" (RyanHYK)
From the Vault: Singles
4 Non Blondes – "What's Up" (farottone) (rhythm guitar version also available)
4 Non Blondes – "Spaceman" (farottone)
AcousticBrony and PrinceWhateverer – "Breaking Bonds (ft. Mando, MHM, Lulz, George) (LyokoFreaks and Nightmare Lyre) M (2x Bass Pedal also available)
Forest Rain – "Memory Lane" (LyokoFreaks) M
Saigon Kick – "Love Is On The Way" (farottone)
A red X denotes Pro Guitar/Pro Bass, a blue M denotes full multitracks, and a blue K denotes a "karaoke" multitrack (separated vocals).
---
Ah, July. When a young man's fancy turns to thoughts of how unbelievably hot it is. Unless you're in the southern hemisphere, I guess? If so, please send us some of your cold air via TCP/IP. Thanks in advance!
LyokoFreaks runs a Rock Band customs project called the "Pony Rock Project" (PRP), a collection of songs inspired by the TV show My Little Pony: Friendship is Magic and the fandom thereof. Lyoko will be bringing most or all of this project to C3 in the coming months as From the Vault releases, and has two new ones today: "Trixie" by Forest Rain and "Twilight Sparkle, You're My Reason to Live" by Meelz. These songs are joined by the first two PRP FtV releases: Forest Rain's "Memory Lane" and the collaborative "Breaking Bonds".
RyanHYK returns this week with two more tracks for the "how was this never released as official DLC?" file. Do you like Huey Lewis and the News? Their early work was a little too New Wave for my taste, but when Sports came out in '83, I think they really came into their own. Commercially and artistically. The whole album has a clear, crisp sound, and a new sheen of consummate professionalism that really gives the songs a big boost. He's been compared to Elvis Costello, but I think Huey has a far more bitter, cynical sense of humor. In '87, Huey released this: Fore, their most accomplished album. I think their undisputed masterpiece is "Hip to Be Square", which we're releasing today — a song so catchy that most people probably don't listen to the lyrics. But they should! Because it's not just about the pleasures of conformity, and the importance of trends, it's also a personal statement about the band itself! RyanHYK also provides the timeless '90s country pop hit "That Don't Impress Me Much", Shania Twain's proof that the country genre has things to offer even if you hate most of it. In this song, we learn that Shania Twain's ideal man is a heated blanket.
If "Hip to Be Square" helps fill out our missing Huey Lewis catalog, ws54 provides a similar service for REO Speedwagon. "Time For Me To Fly", from the same hilariously-titled album as "Roll with the Changes", is one of the band's biggest hits. ws54 claims that this song is REO's first proper power ballad, and led directly to "all the sappiness we got from them in the '80s".
This week's From the Vault releases include the PRP tracks already mentioned and three more from farottone. We've got a miniature 2-pack of 4 Non Blondes songs, including the mega-hit "What's Up" ("I SAID HEY — WHAT'S GOIN' AW-HAHNNN") and "Spaceman", as well as Saigon Kick's power ballad "Love Is On The Way".
As usual, we encourage you to check out our forums to get involved with the RB customs scene. If you don't see your favorite songs, you can author them yourself!
See you next Friday!


---
New!

Forest Rain – "Trixie" (LyokoFreaks)
New!

Huey Lewis and the News – "Hip to Be Square" (RyanHYK)
New!

Meelz – "Twilight Sparkle, You're My Reason to Live" (LyokoFreaks)
New!

REO Speedwagon – "Time For Me To Fly" (ws54)
New!

Shania Twain – "That Don't Impress Me Much" (RyanHYK)
From the Vault:

4 Non Blondes – "Spaceman" (farottone)
From the Vault:

4 Non Blondes – "What's Up" (farottone)

Download rhythm guitar version
From the Vault:

AcousticBrony and PrinceWhateverer – "Breaking Bonds (ft. Mando, MHM, Lulz, George) (LyokoFreaks)

Download 2x Bass Pedal version
From the Vault:

Forest Rain – "Memory Lane" (LyokoFreaks)
From the Vault:

Saigon Kick – "Love Is On The Way" (farottone)