Releases
Chart-a-thon Day 12, Slot 2: Suede Deep Cuts!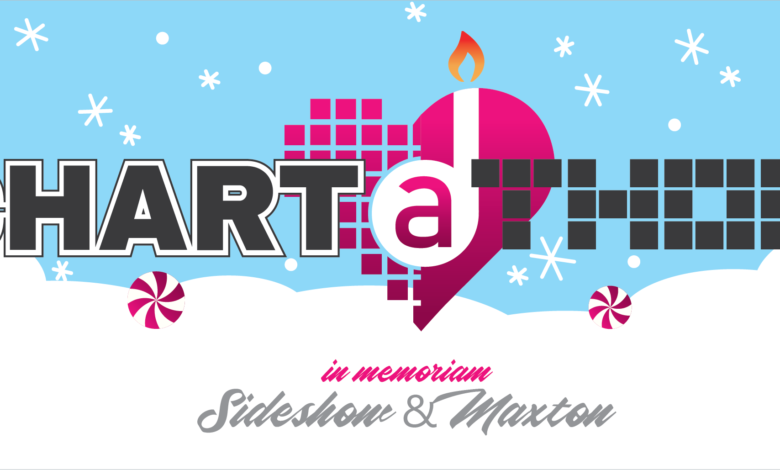 It's me again! And this time we're here to explore a phenomenal band, Suede, a bit more in depth than usual.
I'm not sure how much introducing Suede needs. If you're British, you almost certainly know who they are – along with Oasis, Blur and Pulp they were the leaders of the brit-pop era. They kick-started the Brit-pop revolution of the '90s, taking English indie pop/rock music away from the swirling layers of shoegaze and dance-pop fusions of Madchester, and reinstating such conventions of British pop as mystique and the three-minute single. And they were responsible for countless hits – "Beautiful Ones", "Animal Nitrate", "Trash", "The Wild Ones", "Saturday Night", "So Young" and so many more. But for some reason they never really became big in the US – your loss, Americans!
So Suede had a lot of hits, but they were also much more. Suede are also known for the insanely high quality of their b-sides – and their b-side compilation "Sci-fi Lullabies" can seriously be viewed as one of the great double albums. Their albums also had a lot of amazing songs outside the hits, some of them quite experimental. "Dog Man Star" is absolutely one of my favorite albums ever (my latest ranking had it at number 18), and it even has a huge, amazing 10 mintute epic called "The Asphalt World" (which sadly I didn't get around to authoring – but I'll do it one day too). They're just an amazing band.
So this is just a small taste of the lesser-known side of Suede. If you like the band, make sure to grab the existing customs – I already charted 11 of their songs, including almost all of their major hits, and also a few late-career gems. And if you want more, or less-poppy, or weirder Suede – this pack is for you!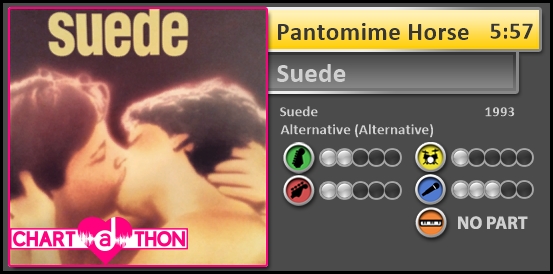 From their debut album, "Pantomime Horse" is one of the huge power-ballads of this album. A proper epic that slowly built into a climax, "Pantomime Horse" is majestic, and it also has one of the greatest guitar riffs of all time midway through (you'll know it when you hear it!). It's basically a delight in every instrument, with much space for band members to fill in, and guitarist Bernard Butler especially gets to shine with his playing on that one. It's really one of the best songs they've ever done, and still gets played fairly often – for a good reason!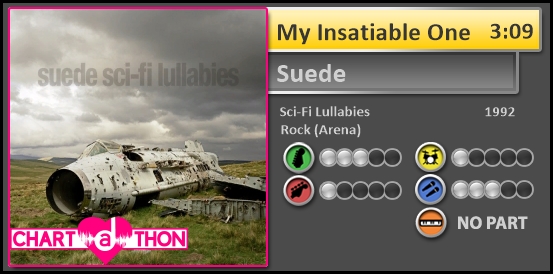 The opener of legendary b-side collection "Sci-fi Lullabies", "My Insatiable One" is probably the most "normal" Suede song of this pack – with the glamorous guitar riff and chorus, it has a lot in common with their biggest hits – but it ended up as a b-side to "The Drowners". And it's just a great song – amazing melody, great chorus, great playing all around. It's Suede just casually doing another great Suede number.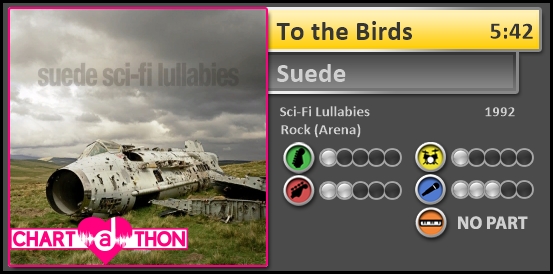 This is yet another b-side of "The Drowners", and it's one of those songs that show just how amazing Suede were. "To the Birds" is a 6 minute near-masterpiece for me. The fact that such an amazing song was so casually left off their debut album (of a band that still had everything to prove) is just insane – shows how highly Suede valued their b-sides. "To the Birds" is just magic – from the opening guitars and bass, up until the whole "la la la" outro. It's still played very often live despite being a b-side, which shows how highly everyone rates it. It's just a really good song.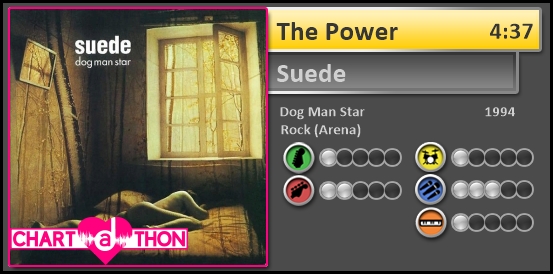 One additional song from the "Dog Man Star" masterpiece (which I'm definitely not finished with), "The Power" is one of Suede's most underrated songs. "Give me the power – and I'll make them believe", sings Anderson in the brilliant chorus, which includes some sharp criticism of religion and authoritarian regimes. With some brilliant guitars and great strings through, and the rhythm section is ultra solid in literally every single Suede song ever, and a psychedelic ending – this is really one of my favorite Suede songs, and I'm glad it's finally in RB.
That's it, see you next time 🙂