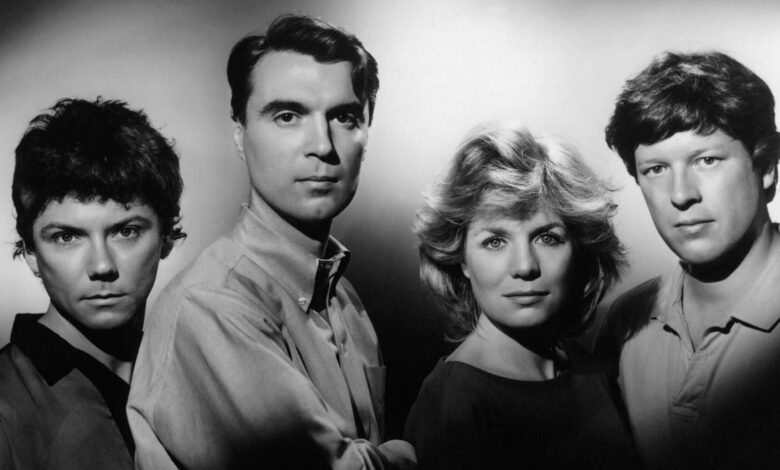 Talking Heads are the last of CBGB's original Big Four to record (following Patti Smith, the Ramones and Television), and their debut is an absolute triumph. Dressing like a quartet of Young Republicans, playing courteously toned-down music and singing lyrics lauding civil servants, parents and college, Talking Heads are not even remotely punks. Rather, they are the great Ivy League hope of pop music.
The single preceded the band's debut album by seven months, and was recorded before keyboardist and guitarist Jerry Harrison joined the band. As the single was the first piece of music released commercially by the band, its release is cited as a milestone in the band's history in its Rock and Roll Hall of Fame entry.
The song did not appear on any of the band's original studio albums, eventually seeing release as a bonus track on the 2005 reissue of Talking Heads: 77.
Arriving at Sundragon Sound Studios in late 1976, the trio of vocalist David Byrne, bassist Tina Weymouth, and drummer Chris Frantz recorded "Love → Building on Fire" and "New Feeling" without Jerry Harrison being present, but after hearing of the session, he was eager to join. The trio went to his Ipswitch apartment to teach him their songs and perform in the area. By April of '77 the quartet returned to the Studio to record the album in earnest.
They wanted to "convey a modern message about the importance of taking charge of your own life," whilst still being fun to listen to. Within two weeks the basic tracks were complete, but still needed overdubs.
Tony Bongiovi and Lance Quinn acted as co-producers on these sessions, with Ed Stasium as engineer. Drummer Chris Frantz claims that Stasium did most of the work on the album, while Bongiovi took phone calls, read magazines, or talked about airplanes. Bongiovi was dissatisfied with the group's performances, often asking for seven or eight takes of a song, even after the best take had already been recorded.
The first song to have vocals recorded was "Psycho Killer". Allegedly, during recording of this track, Bongiovi went into the studio kitchen and gave Byrne a knife, telling him to get into character when singing. Byrne simply responded with "No, that's not going to work" and the band took a break. During the break Byrne confessed that he felt uncomfortable singing with Bongiovi watching, and asked Stasium to remove him. Stasium suggested evasion, recording when Bongiovi was not around, before he arrived, or after he left.
"Don't Worry About the Government" details the benefits of modern apartment buildings and the importance of civil service, both of which are explained to the listener in a very forthright manner. The song is not to be taken literally.
Sessions were halted when Ken Kushnick, Sire's European representative, offered them a chance to tour Europe with the Ramones in order to promote their "Love → Building on Fire" single. When the group returned to the US on June 7, they booked a four-day recording session at ODO Studios in New York to record vocals and overdubs, as well as to mix the album. The album was finished.
Talking Heads: 77's greatest triumph is its subtle kinetic energy. Each song slowly builds up to a climax or crescendo, drops back down, and returns numerous times. This style, added to the genius of David Byrne, keeps the album from being anything close to boring. This is a stunning debut from one of the greatest bands ever and a perfect introduction for all of you punks who don't like them (yet).
Don't forget to grab the SomeOldGuys custom of "Uh-Oh, Love Comes to Town" to complete your Talking Heads '77 Rock Band custom experience.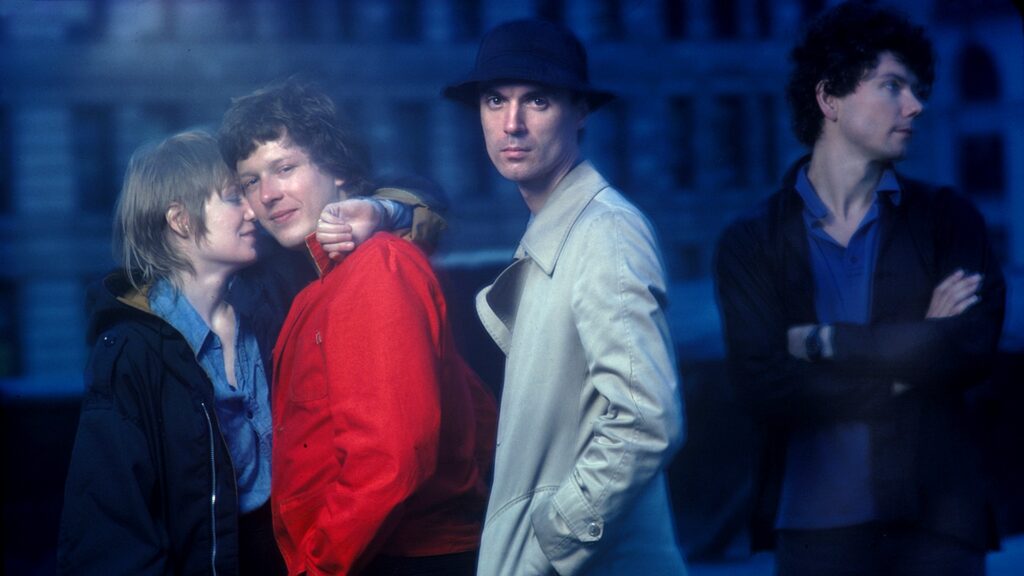 Special thanks to RubyDanger for his help polishing and testing each song. Thanks yaniv for yet another excellent collab, its always a pleasure to have such hard working and talented people to help make new content.
Authored by MrPrezident, yaniv and Some Old Guys
Part of Chartathon 2021 – http://www.chartathon.com/
If you enjoyed these songs, please make a small donation to the chart-a-thon charity page. Won't Somebody Please Think of the Children!