Reply To: The new database is in beta version, new Internet address!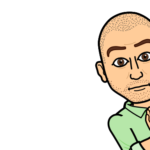 BornGamerRob
Ya, definitely feels like the community, for trying to expand to include other communities, collapsed on itself. The daily postings, the long-time custom authors, the tip sharing and the ease of use all dried up. I know all my customs were impacted as the comments were all deleted, the song details were all obliterated, old links are the new link again (restoring old, busted versions) and most of the information is just now placeholder text that has no meaning (0.00 for time of song length). Manually correcting it is near impossible since you can't really complete fixing anything. And the time it takes to do it would cost a lot since there are quite a few to update. I know we lost some pretty steady charters that I used to collaborate with. The taste of the new site was/is sour in their mouth as well. I think better to be great for the few than mediocre for the many.
Such a pity. I realize it's all at no cost to anyone, but I do agree about opening it up and letting others pitch in and attempt to bring it back to when it was thriving. I miss those times. If anyone's organizing a way to a revival, hit me up. Happy to help where I can.
For what it's worth though, there are still quite a few people that download when I post new stuff. More so here than anywhere else. I do miss people commenting though. It used to be pretty easy and people would do it as a thank you, which I really enjoyed. Now, you're lucky to get a comment with every 5 or so you post.