Reply To: The new database is in beta version, new Internet address!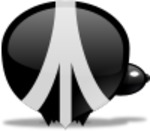 FujiSkunk
Sorry to hear about the troubles you've been having with discs and USB sticks. I can sympathize. I recently had to throw away one of my RB3 discs after a hub crack moved too far up the disc.
Depending on where and when you formatted your USB sticks, Party Buffalo may not recognize them because they're using FAT32, not the XBox 360's old method of proprietary formatting. In that case you can use C3 CON Tools to move songs to and from your sticks. PM me for more details if you need them.
As for the website and download links, we are still working to address the slowdown issues, but we do ask for patience. Everyone involved in tending to the DB and website has other jobs, ones that actually pay money and so demand more attention. I'm not giving that as an excuse, just as a reason why we humbly ask for patience. That said, the time-out issues are temporary most of the time. Often you can click the same DL link again a few seconds ore minutes later, and it will work. If you are getting consistent time-out issues or other errors, reply back here with more details and we'll see what we can dig into. Just please be aware it may not be something we can solve immediately.
This reply was modified 1 year, 6 months ago by

FujiSkunk

.