Reply To: [How-To] Playing Customs on PS3
November 26, 2021 at 8:26 pm
#519121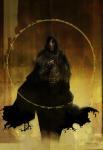 Shroud
I am trying this again after failed attempts previously. It's been a long time so I want to be clear of the NEW new (new) process.

According to the post from the old c3 forum posted in this thread on June 11, 2019 at 8:05 pm, the instructions say to read the instructions from here:
https://www.psx-place.com/threads/tutorial-ps3hen-the-great-ps3-hen-all-in-one-guide.24369/

But there look to be newer instructions here?
https://www.psx-place.com/threads/4-88-2-evilnat-cobra-8-3-custom-firmware-cfw-cex-released.32057/page-95#post-304386

I'm just trying to make my dusty PS3 slim play some custom RB3 songs that Harmonix will never release. My PS3 slip is on 4.84 and has HEN 3.0.1 and IRISMAN 4.84.5
What should be my new starting point? Last time I had issues, it was suggested I should uninstall HEN and IRISMAN and start over.
I don't know what issues you had, but I have also HEN 3.0.1 on 4.84 with Irisman and everything works fine, although not perfectly, as sometimes HEN can freeze when being enabled.
I haven't had any need to update my PS3, but if you want to start over, it makes sense you upgrade to the latest supported firmware and use the latest version of HEN, just make sure you when at psx-place what are these versions. HEN is all very simple to install, safer than all other jailbreaking methods, and it does everything you need for playing RB3 customs. If that's your only purpose, I wouldn't even look into bigger hacks like whole custom firmware (which may or may not work at all on your slim depending on the model/serial number, some slims can use only HEN).