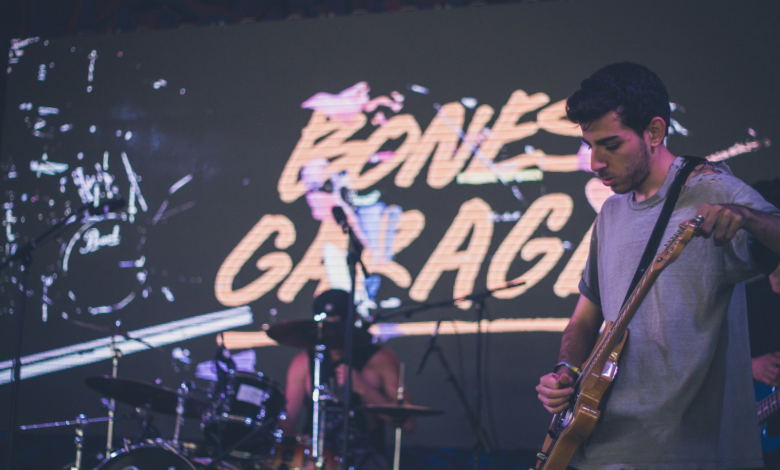 A taste for quality, passion and underrepresented artists is what Yaniv is all about…
Our featured author is Yaniv. He is 28 and lives in Tel Aviv. He is a fairly new programmer, having finished his studies last year, and works in a start up company. He also play guitar in an indie/surf/post-punk/shoegaze band called Bones Garage. "We've released 3 albums and have played festivals like Glastonbury, All Points East and SXSW. Feel free to look us up in Spotify.", he tells us

So, how did you discover C3?
"Well, you have to understand that buying DLC in Israel, especially as a teenager 10 years ago, wasn't easy. There's a whole mess with the US/UK marketplace and I didn't have an international credit card or that much money either. So once I outgrew the on-disc stuff, I had to resort to looking online. I pretty soon discovered Phase Shift, Frets on Fire, and the rest. I lost interest for a few years, but came back around 3 years ago. That's when I discovered C3 and was blown away by the customs offered."
What's your first memory of Rock Band?
"Well, I was around 16 and went to a friend's house and they played it. As a real life guitarist I thought the plastic guitar was pretty lame at first, but I always loved drumming so I got started on the drums immediately. Then The Beatles :Rock Band came out, and I was overjoyed since the Beatles are one of my favorite bands. I ended up purchasing the drums from a friend and I was hooked. I only started actually enjoying plastic guitars a couple of years ago, though."
That's when I discovered C3 and was blown away by the customs offered.
What are you passions in life?
"First and foremost, music! I'm an avid listener and a music freak. If you're so inclined, you're invited to check out my last.fm which as been collecting (almost) every song I listened to since 2008.
This extends also to creating music, and to my band who are a huge source of fun and inspiration in my life, and of course authoring! Beyond music, I love football (soccer for you Americans) and I'm a big fan of Tottenham Hotspur (which is a bit masochistic as we never win anything). I also enjoy programming, and watching YouTube videos about science that I don't understand (futurology). I have a somewhat unexplainable interest in American politics and American culture in general. I once road-tripped all through Texas and Tennessee.
Despite my other geeky tendencies, I am not a gamer and don't really play any video games outside of Rock Band, FIFA and Football Manager."
Who are your favorite artists and why do you think they are a great fit for the game?
"I'm into some obscure indie but my favorite artists are fairly big: Neil Young is my number one for years, and Bruce Springsteen is second. Both are clearly a great fit for Rock Band, and I've had the great honor of charting many of their songs, including some major classics. I don't really remember how I got into them, I just remember one day I heard Neil Young's "Live at Massey Hall" and it blew my mind. To this day, it's my favorite album of all time.
Do you realize the content you author gives so many hours of fun to people and gives emotions just like the ones you have when you play a great song?
"Yeah, I do! The way I see it, there are 3 big reasons why I author songs:
To get my favorite songs in the game. There's nothing like being able to shape your library with your favorites and chart whatever obscure stuff (or popular stuff which somehow nobody did before) you want. Or just listening to a song randomly and having it in the game next week.
I find it very educational, musically. I've learned a lot about songs I love, from digging up hidden harmonies, transcribing strings arrangement to keys, or digging into the relationships of the bass drum and bass guitar. You get to know the songs a lot better, and as a musician myself I'm fascinated by that.
As I said, the joy of making others happy! We're not a big community but I've received some really heartwarming feedback for my work. I hope it does brighten your day!"
Tell us something you learned related to authoring that surprised you.
"I think I was pretty surprised to learn just how uneven tempo maps can be. A lot of the drummers I thought of as being tempo machines, like Max Weinberg, actually aren't that metronome-like. I also discovered that tempo routinely increases every drum fill, but that makes it sound better!"
I see no point in releasing a custom that can't be rocked at a drunken Halloween party.
What's the hardest thing in authoring for you?
"One thing I pretty much can't do is chart pro keys for tough piano songs. I can figure out chords or single-line notes, but those piano experts are way too much for me. Also harmonies can be a real b*tch if they're not mixed loud enough. It's really hard to chart vocals for those half-talking half-singing dudes, where it's not quite talkies-level but also not a clear melody. I've always avoided Lou Reed songs for that reason!"
What's the first rule you always follow when authoring a song?
"Get the tempo map right because without it everything else is meaningless. I like to plan which instruments go to each part and then watch live performances of the song to get a feel of what everyone's playing – sometimes I discover surprising things."
Was there a moment where you thought "I'm gonna quit this, it's too frustrating"?
"Chart-a-thon was a bit tough for me, honestly. Not because of the charting itself – I had most of the songs ready in advance – but I do think I over-committed a bit. It was quite a busy schedule, and I found myself putting off meeting friends, skipping study time, or bringing my laptop over to my girlfriend's house, so that I could do the release on time. I'm generally a spontaneous person, and the release schedule became a burden on my regular life. I ended up taking a complete break from customs for about 4 months.
I learned my lesson, which is not to commit to too many deadlines. As much as I loved Chart-a-thon and C3X, I appreciate the current situation of just releasing stuff whenever I want with no pressure."
Can you recall the moment when it all finally clicked and you started thinking "Hey, I can really do this!"?
"For me it was 'Badlands' by Bruce Springsteen. At first I was a drum-only author and I just spammed everyone with DMs to see if they wanted do the other instruments. Spindoctor thought I was rude and got quite angry with me, probably rightfully so, but he agreed to do Badlands anyway. And crucially, he used a midi.
I remember being shocked that midis were a useful thing, and I naively believed you can just copy paste them and make customs, and thought that actually looked pretty easy! So I tried another Springsteen tune 'Darkness on the Edge of Town' – but noticed a whole bunch of mistakes in the midi. So I found myself fixing them and just like that, I was charting from ear without really meaning to. After a while of doing that I figured, some midis were so bad that fixing them was basically redoing the song, so why not just start from scratch without midis? And well, here we are.
Oh and shoutout to AJFOne who introduced me to the ReaPitch and Bassmanager plugins that made bass and kick charting so much easier."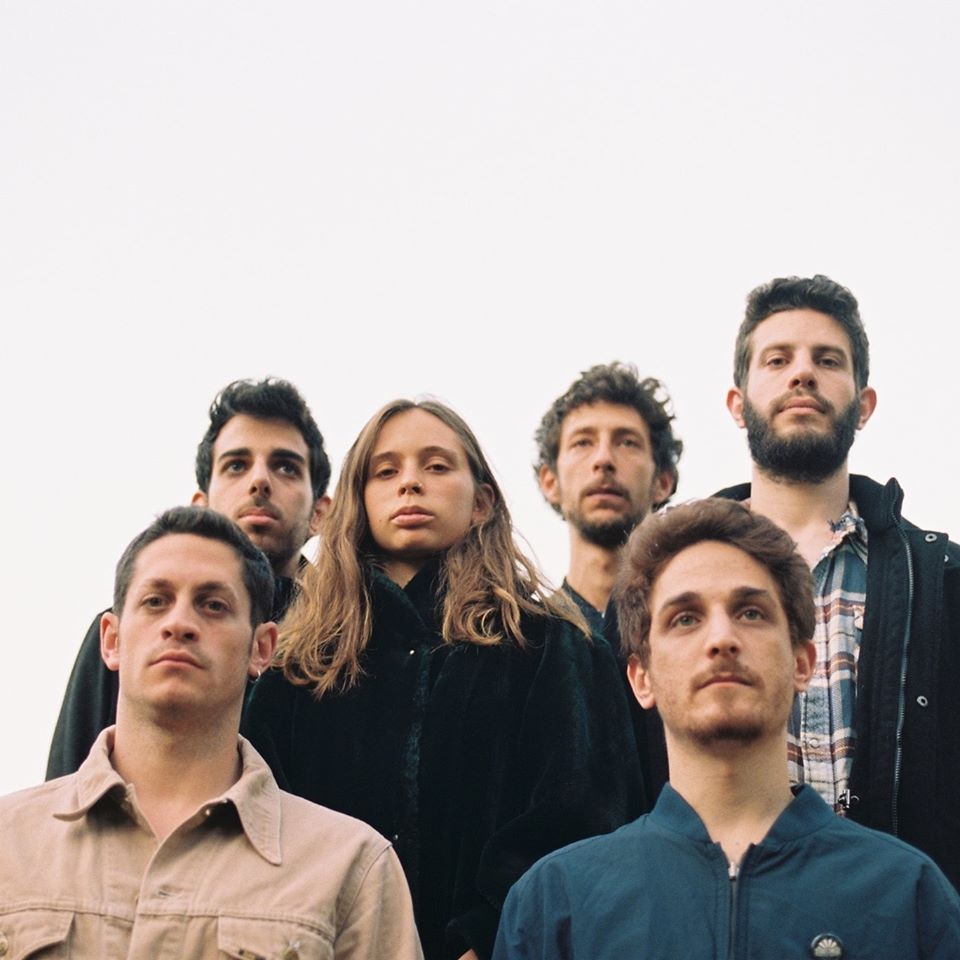 Tell us how you work, let our readers know what's our process, if you rely on others, if you have tools you use, etc.
"Well, I use midis when available and I use plugins to better hear the kick drum and bass. I also use RX7 to create fake stems and separate instruments. It's not perfect, so I always have to double check with the full song that it didn't miss stuff.
I tend to work on a lot of songs at once because working on one song too long can be exhausting. So if I feel a song/chart is getting annoying, I just switch to another. I use video resources to better understand the song – ideally live videos of the band, but sometimes even YouTube covers are helpful to see other people's interpretations. Sometimes, if a melody is tough to figure out, I go to my guitar and learn it there. I find it much easier to figure out melodies on the guitar than in Reaper."

What's the song that got away? What's the one song that somebody else did and you really wanted to do or the one you never got around to author?
"It didn't really get away in the end, but for me the holy grail was always 'Backstreets' by Bruce Springsteen. The song has immense personal meaning for me, and has always been one of my favorites. Springsteen possibly played it live at my request (see the custom for the full story). It was one song I always wanted in the game, but there was one glaring problem – Roy 'the Professor' Bittan, who's piano parts proved way beyond my level to transcribe. The song is so heavily piano based, that doing it without keys just felt stupid. So for something like 2 years, the custom remained a dream.
And then my savior arrived – ejthedj, who's a great keys author and has agreed to collab with me on a Springsteen pack for Chart-a-Thon. He's done an amazing job, and after two years of dreams, finally we've been able to make Backstreets into a custom. It's probably my favorite custom of the ones I did."
What's the first thing you check in a song to see if it's done properly?
"Vocals! The ability to chart vocals is a must for aspiring authors. It's hard work, but I see no point in releasing a custom that can't be rocked at a drunken Halloween party."
What advice would you feel a new author ansolutely must consider before jumping into this world?
"Get those damn plugins! They make bass and drums so much easier. Also, start with a straight forward song in 4/4, without anything fancy, and have a midi available. And be aware, somehow this thing is immensely addictive!"
Square or round gems?
Square.
One instrument must go: drums, vocals or guitar?
Guitar.
Either 4-note chords or guitar on vocals becomes legal: do you riot or do you accept either of those?
Reverse Frampton for me!