C3 Legacy
August 9, 2013 – The Beatles 3-pack, Mother Mother 4-pack, Tegan and Sara, Two Door Cinema Club, and Enter Shikari!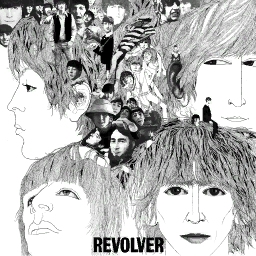 Note: Videos may contain authoring issues that have been fixed, and are for preview purposes only.


New! The Beatles Multitrack 3-pack (Orange Harrison)
The Beatles – "For No One"

M

X

The Beatles – "I Call Your Name"

M

The Beatles – "Long Tall Sally"

M
New! Mother Mother 4-pack (pksage)
Mother Mother – "Baby Don't Dance"

K

Mother Mother – "Hayloft"

K

Mother Mother – "O My Heart"

K

(unreleased extended cut!)
Mother Mother – "The Stand"

K
New! Singles
Enter Shikari – "Sorry, You're Not a Winner" (Gigakoops) (2x Bass Pedal also available)
Tegan and Sara – "Back in Your Head" (drummerockband)
Two Door Cinema Club – "What You Know"

M

(Gigakoops)
A red X denotes Pro Guitar/Pro Bass, a blue M denotes full multitracks, and a blue K denotes a "karaoke" multitrack (separated vocals).
---
Alternate name for this week: British and Canadian Invasion Week! All five of our artists come from the UK or Canada, eh?
Fanboys and fangirls fill an important role for every franchise. Most of the time, they're just creepy to voice actors at conventions, but for Rock Band, they lead to some amazing stuff! Our local Beatles fanboyspecialist, Orange Harrison, is back this week with three multitracked Beatles songs. OH goes through Beatles recordings with the same frequency-banding processes used for The Beatles: Rock Band, and produces instrument stems that sound pretty damn good. This pack features two songs from the 1964 EP Long Tall Sally, including the title track and "I Call Your Name", as well as "For No One" from the legendary Revolver. Great pains were taken on "For No One"'s Pro Bass chart, so check it out, and download OH's existing Beatles songs ("Rain" and "This Boy") too!
pksage takes it down several notches of fame with a 4-pack from Canadian indie/alt-rock band Mother Mother. "O My Heart" and "Hayloft" represent 2008's O My Heart, a very Pixies-inspired low-key album. In contrast, 2011's Eureka was a bit more experimental, as this pack shows with the poppy "Baby Don't Dance" and their eccentric hit single "The Stand". Well, it was a hit in Canada, anyway. Kind of. All songs in the pack feature isolated vocals, and "O My Heart" is an extended cut; it has 30-40 seconds of never-before-released extra material in the intro and bridge! Pretty cool, right? If you like guitar, do yourself a favor and pick up "Hayloft".
RBN author Gigakoops joins C3 this week with two new singles. Enter Shikari's "Sorry, You're Not a Winner" has a post-hardcore sound familiar to fans of the ______-core genres. The song comes from the British band's debut album "Take to the Skies", which is certified Gold in the UK. As a dumb American, I had to look up whether Gigakoops's next song counted as "from the UK" — it totally does! Northern Irish dance-indie-rockers Two Door Cinema Club finally make their RB debut with "What You Know", the biggest hit from 2010's Tourist History. This release features full multitracks, and is awesome, and you should download it. And then buy that album.
Closing us out is drummerockband, with another Canadian indie rock song to join the Mother Mother pack. Identical twins Tegan and Sara premiered in RB3 with the on-disc song "The Con", which is now joined by "Back in Your Head" from the same album. Tegan and Sara's roots are pure indie rock, but their newest release went hugely synth-pop and was incredibly successful. Which do you prefer? ("Both" is the correct answer.)
As usual, we encourage you to check out our forums to get involved with the RB customs scene. If you don't see your favorite songs, you can author them yourself!

---
New!

The Beatles Multitrack 3-pack (Orange Harrison)
---
New!

Mother Mother 4-pack (pksage)
---
New!

Enter Shikari – "Sorry, You're Not a Winner" (Gigakoops)

Download 2x Bass Pedal version
New!

Tegan and Sara – "Back in Your Head" (drummerockband)
New!

Two Door Cinema Club – "What You Know" (Gigakoops)