C3 Legacy
October 11, 2013 – (Arguably) Indie 3-pack, 4 hair metal songs FtV, and 4 original tracks from a C3 author!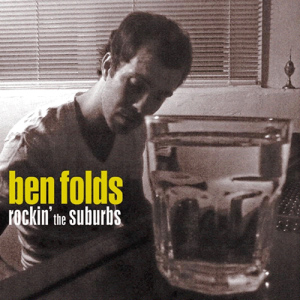 Note: Videos may contain authoring issues that have been fixed, and are for preview purposes only.


---
Note: The multitrack stems for "Gimme Sympathy" have been pulled and replaced with a stereo mixdown until we are able to make them not suck.
C3 releases for October 11, 2013:
New! (Arguably) Indie 3-pack (pksage)
Ben Folds – "Zak and Sara"

K

Jukebox the Ghost – "Hold It In"

M



Metric – "Gimme Sympathy"
New! Nightmare Lyre Pack C01 (Nightmare Lyre)
Nightmare Lyre – "Afterlife"

M

Nightmare Lyre – "Enter the Hive"

M

Nightmare Lyre – "Fluttering Romance"

M

Nightmare Lyre – "Into the Cold"

M
From the Vault: Hair Metal Days 4-pack (farottone)
Europe – "Carrie"
Mötley Crüe – "Home Sweet Home"
Quiet Riot – "Cum On Feel the Noize"

K



Skid Row – "18 and Life"
A red X denotes Pro Guitar/Pro Bass, a blue M denotes full multitracks, and a blue K denotes a "karaoke" multitrack (separated vocals).
---
Ah, the brisk winds of fall! Their arrival heralds that Halloween, objectively the best holiday, is finally upon us. Can we trade Easter, Labor Day, and New Year's for another Halloween? Hmm. You drive a hard bargain. I'll throw in Kwanzaa, but that's my final offer.
The definition of indie rock is pretty shaky. Officially, "indie" means independent — a band not tied to a record label. As you've probably noticed, though, "indie rock" means all kinds of stuff these days. And so pksage presents the (Arguably) Indie pack, a collection of three songs that are indie…ish? Opening the pack is an artist new to Rock Band, the singer-songwriter whose picture on Wikipedia makes him look like a serial killer and holy crap Ben Folds is 47? "Zak and Sara" is from his popular album Rockin' the Suburbs, and features a driving piano line and surprisingly challenging drums. Metric, to whom many players were introduced by "Combat Baby" from RB3, returns in this pack with "Gimme Sympathy" from 2009's Fantasies. Fantasies and the later Synthetica have a much darker and synth-driven sound than Metric's earlier albums, but "Gimme Sympathy" breaks the mold with surprising pop-rock energy. Finally, we've got "Hold It In", by RBN darlings Jukebox the Ghost. All of their (excellent) RBN songs are from their second album, Everything Under the Sun, and this one's from their first album, Let Live and Let Ghosts. Of all the bands in this pack, Jukebox is perhaps the most worthy of the "indie" moniker. Regardless, though, this pack is more indie than "(Arguably) Punk Pack 02". GET YOUR SHIT TOGETHER, RB1-ERA HARMONIX.
C3 isn't just a platform for blockbuster hits. Music is music, you know? This week we've got a 4-pack of songs composed and authored by our own Nightmare Lyre. These songs include a number of different musical influences, but they all share at least a few crazy, metal-like drum fills. "Fluttering Romance", one of the poppier songs in the pack, charts the trumpets to vocals, much like several infamous RBN songs. "Into the Cold" is also pop-influenced, with an almost Eastern synth line and a catchy piano hook. "Enter the Hive" has more noticeable prog influences, as does "Afterlife", which has some crazy instrumental parts for you to flail your limbs at.
Closing us out this week is farottone, with a pack of updated FtV songs from the pre-C3 era. Got your hair spray and your tight pants ready? This pack of '80s metal does wonders to flesh out that part of the Rock Band library. Let's start with the slow power ballads, of which Europe's "Carrie" is an almost Platonic example. It's the perfect down-tempo counterbalance to "The Final Countdown". Mötley Crüe has released their fair share of ballads too, several of which we got with Dr. Feelgood, but farottone has dug a little deeper to give us "Home Sweet Home". While it was released as a single, it never got the attention of "Dr. Feelgood" or "Girls Girls Girls"…but you are still required by law to have your lighter on you when someone picks it. "18 and Life" also falls firmly in the power ballad category, despite having a little more oomph to it, and will be a welcome addition to any GH80s fans. Finally, on the uptempo side of the pack, we've got "Cum On Feel the Noize", one of the most difficult song titles to include in an email without it getting marked as spam. If you weren't impressed with the shred-worthiness of "Bang Your Head" from Blitz, this song's guitar solo is the perfect remedy. (All songs have been polished on all instruments since their original public releases, especially on vocals. "Cum On Feel the Noize" now has a karaoke audio stem and a cleaner edited ending.)
Was this indie pack not indie enough for you? Was it too indie? Are we still missing some important '80s metal? Join us and author your favorite songs yourself! More details are available on our forums.
See you next Friday!

---
New!

(Arguably) Indie 3-pack (pksage)

Additional authoring credit: TrojanNemo (karaoke stem separation)


Additional authoring credit: TrojanNemo (stems separation)


sdf
---
New!

Nightmare Lyre Pack C01 (Nightmare Lyre)

Download 2x Bass Pedal version


Download 2x Bass Pedal version


Download 2x Bass Pedal version


Download 2x Bass Pedal version
---
FtV:

Hair Metal Days 4-pack (farottone)

Additional authoring credit: zajdi (original guitar chart)


Additional authoring credits: TrojanNemo (karaoke stem separation), Thugz411 (original guitar chart)


Additional authoring credit: Banzai85 (original guitar chart)