Reply To: StackOverflow's Customs – Paper Mario Origami King Pack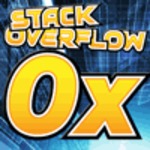 StackOverflow0x
Finally, after nearly 2 years of no releases, I'm back with 3 more customs that I had started quite a while ago.
This next pack focuses on Pokémon Masters, a mobile game released in 2019 that, like many other games in its space, is a crossover gacha-type game. The game features hundreds of characters, and with that, music from all over the Pokémon series uniquely-remixed for the game. And often times, this means remixed in a more rock-heavy style than the original.
These tracks were produced and released on YouTube through the game's official account about 2 years ago to celebrate the then-first anniversary. These were released with official sheet music as well, though my inability to read them meant it was very little help.
Another note, these tracks are not actually featured in the game, but are based on the renditions found in the game, though with a more "band" style, as the original video description implies.
Anyway, now as the game celebrates its third anniversary, these are finally ready for release!

This one really opens with a bang! Based on the Gym Leader battle theme from the original Pokémon Red and Blue games on the Game Boy, it also sounds almost nothing like it as the game's rendition, as with a lot of the remixed tracks, adds a bit of its own original take to spice things up. Definitely fun on all instruments. Even Bass gets a solo, which is rare!

The iconic Champion Cynthia's battle theme, from the Pokémon Diamond and Pearl games. The tense and dramatic keys are tricky and fun to play. It strays a bit from the original, of course, but it helps keep the pace up. And no, that's not a mistake. This track does not have a Guitar part. Keys player's delight here.

The even more dramatic battle theme of Red, from the Pokémon Gold and Silver games. You had to be there back in the day to find the protagonist of the first game at the end of the last cave in the game, where he challenges you and this plays. This version leans heavily on the violin part, and some horns. It builds tension throughout before culminating to the ending. This actually has a fairly challenging Bass part, too.
That's it for now. I have more stuff in the works I hope to finish and release.