Reply To: RBHP on PS3 – note/howtos/troubleshooting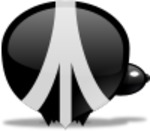 FujiSkunk
When playing a pre-RB3 chart on Vocals, song plays normally and Harmony parts are added.

When I play that song's Keys chart on my own, all camera angles and cuts are removed, so I am stuck with a frontal shot of the band for the entire song. Keyboard player also never exits their "Idle" animation state. Anyone know of a workaround or explanation for this?
The good news is you've done everything correctly.
The bad news is, this is normal for legacy content with keys upgrades.
There are actually a couple of different ways venues can be created and stored in RB song files; simply put, there's the legacy way and the RB3 way. RB3 (the game) knows how to handle both types, and it decides automatically which one to look for. This automation breaks down when you play a legacy song with keys, because any time keys are chosen, the game assumes you must be playing an RB3-era song with an RB3 venue. Since legacy songs only have legacy venues, the game ends up finding almost no venue information at all, just some post-processing video effects.