Reply To: Uploading songs in the database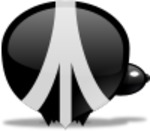 FujiSkunk
We've been dealing with a bug where sometimes the "I'm serious" buttons don't do everything they're supposed to. I've set your account as having accepted the agreement, so you're now "officially" an author. Welcome aboard!
There is one more step you need to do before you can upload. You'll see a new tab the next time you log into C3U, called "File Management". To the left you'll see a red box letting you know your account is maxed out. Everyone starts at zero and then needs to request space as they start uploading songs. Click that box to make a request for space. Handling requests is a manual process, but we usually take care of them within 24 hours, often sooner.
Note you may need to widen your browser window before you see the left-hand column with the red box.