Reply To: My Author page is empty-broken — is this normal for now?
February 3, 2022 at 9:15 pm
#520338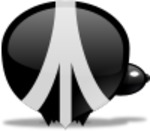 FujiSkunk
I've logged into the site using both Chrome and Firefox approving all prompts, but I'm still unverified. 🙁
Sorry you're having that trouble. I've gone in and set your account as verified, so you shouldn't see those prompts any further. Just be aware you've agreed to the terms for using C3U. 😉
Not being able to upload your songs to C3U was probably due to your account being unverified. Now that we have those bits taken care of, you should be able to start uploading. If you are able to upload songs but then are told you're running up on a limit, just follow the instructions you see for requesting higher limits.
I also used to have video/chart previews of my tracks on the old site. Is all of that lost now? I have to create them again, link them via YouTube, etc or is there another way?
Yes, you will need to add new comments and/or video links to your songs. Because of how we had to scramble to get the forums, database and other resources quickly moved from one server to another, some things didn't make the transition cleanly. Sorry!