Reply To: My Author page is empty-broken — is this normal for now?
February 2, 2022 at 3:05 pm
#520327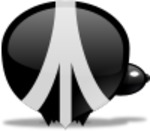 FujiSkunk
Thanks. I did notice on my badge menu it says I'm "unverified", how do I fix that?
When you first log into C3U, you should see a terms-and-conditions pop-up. You need to click the "I agree" button to start the process to get your account verified. If you've done this already and you still see that pop-up every time you log in, make sure you're accepting cookies from C3U's web domain. If it persists even then, let us know and we'll dig in on this side.
Also, I don't mind hosting my stuff on C3 – I just don't know how to go about transitioning the files I have currently hosted to Google Drive, to C3. Any help appreciated if I decide I want to do that…(assuming I'm allowed).
You're certainly allowed! If these songs have never been processed by C3U — that is, you never uploaded them to C3U and they currently don't show up in a search of the customs database –simply use your C3U file manager to upload them, and the website will take care of the rest. If you do have entries for these songs and they do show up in a database search, then depending on the information we have, you can use the C3U file manager and click the "Actions -> Upload new version" menu item, then follow the instructions. I assume you'll have C3U entries at least for the songs we have some information for, but these are the complete instructions in case you also have songs you've never submitted to the site.
This reply was modified 1 year, 10 months ago by

FujiSkunk

.