Reply To: A handful of my customs are missing after re-imaging my HD
September 3, 2021 at 7:08 pm
#518896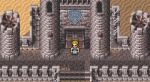 WeApOn
For some more background — I had previously combined all my official DLC that I bought with my CFW PS3, but I'm not entirely sure what I originally did to do this.
I had songs from the free packs, official DLC, RB1&RB2 exports, and RB3 customs. It seems like I can only get the latter working and appearing.
Do I need to get PKG files for all the old content? I don't see some of the song names in my songs.dta file, so I'm not sure how the old console knew about them.
I'm thinking maybe they weren't a part of the songs.dta since they were official songs. Would these have to be re-downloaded on my PSN account, as these are packages instead of files that are stored in the HMX0756/songs folder? I backed up the latter but I never backed up anything else on my PS3, wondering if those songs were stored elsewhere.
One other thought — I have my official PS3 that I use my normal PSN account on and have all my officially purchased RB3 DLC on. Could I take a raw copy of this HD, and then put that on a new HD and install HEN there? If I remove my PSN account before installing HEN, could I still access all my official DLC that I had on this HD? I feel like that may be the quickest way to get all my files back.