Reply To: NSW1-6's WIP/Progress Thread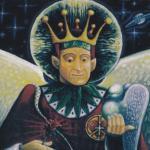 nsw1-6
And there I went again, disappearing for 4 months…
I apologize again as it has been really hard to get into moving songs across the finish line but after my progress so far tonight I will definitely have a song out tomorrow (That should give a clue as to what it is as well)
More songs have been moved into the finalizing stage, but I'm plugging away still at instruments. Also collaborating with others and having some help
Also been doing a lot more music listening, I solidified my ideas for what Blind Guardian and Ayreon I'm interested in and started working on a bunch of charts, to be done sooner rather than later. I also came across Threshold and Glass Hammer.
Current Focus (A lot of stuff shifting around)
Van Halen, various leftover packs/tracks, Symphony X, Steve Hackett, Journey, Blind Guardian, Iron Maiden, Blue Oyster Cult, Moody Blues, Manfred Mann's Earth Band, DragonForce, Peter Gabriel, Kansas, Coldplay, King Crimson, Gentle Giant, Marillion, U2, Yes, Ayreon
Selected Finals/Projects Planned and Upcoming
Halloween Stuff (bands related to this event)
Collaboration reviews
A lot of various leftover tracks
(including and primarily Steve Hackett, Van Halen, Journey, Coldplay, Yes, DragonForce, Gentle Giant, and other standalone songs and small-sized packs)
Larger projects
Again I need to clean out and condense the list, but from the last time I made edits it seems the spoiler tags don't really work, so I'm going to just cut stuff out entirely. I haven't seen much activity in the database with a lot of these artists I work on.