Reply To: TomGuy's Full Band Customs & Converts – 7/2/21 (SONG UPDATE!!!!)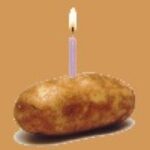 TomGuy
SONG UPDATES
Blue October – Say It

It's been a little while since I came out with anything so here's a little something! This is an update to an old custom of mine that I charted during my failed "14 Days of Customs" experiment back in 2015. It was another rushed project that needed a lot of rework and it got a lot of that! There's a redone tempo map, changes made for all instruments, pitched vocals (and harmonies!), a freshly made venue, plus practice sections and manual reductions. So this chart should be up to my current standards in all aspects. I really liked the venue with this as well since I tried to go for that "blue" theme (Blue October, get it? Meh…).
I want to give a special shoutout to Atruejedi for helping me with vocals and harmonies. His work is always appreciated. Thanks buddy!
If you have any issues with this song, or any other song I've released, or if you have any questions, feel free to message me here or on Discord.
This reply was modified 2 years, 2 months ago by

TomGuy

.