Reply To: C3 CON Tools v4.0.0 [01/25/18]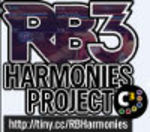 espher
I think the draw of The T's method is that it would work on an unmodded console, just like RBHP files. I'm gonna try the technique myself so I can fix the artist sorting for H.I.M./HIM tracks (for the time being I have the official DLC swapped with a .dta-edited custom).

 

I don't have a modded console. Either way, as Trojan mentioned, any edit to dlc requires being packaged as a con and therefore renders it a custom.
The RBHP method avoids that problem by lying to your song cache about the details of a song and vanishing. It's why RBHP works under TU5 (no cons are loaded by the game for play except the upgrade cons which the game is totally cool with).