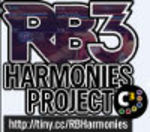 espher
I'ev downloaded some customs from your website but they come up as corrupted on my xbox. I did step by step as your tutorial video. what am i missing?

my files are con or rar extended

.

in your tutorial video they were more zeros and numbers when injected

. i am not sure why it looks different.
Make sure to de-compress them if they're in an archive format (.rar, .zip).
If you haven't copied any files over you may not have the full save game path; be sure to create the missing folders rather than just injecting them into the first available folder.
As mentioned, getting us a screenshot of your setup might help.