Reply To: May 3, 2012 – Queensrÿche's "Promised Land" and GnR 4-pack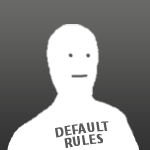 MFX
Played through the entirety of "Promised Land" last night with the missus. She said the vocal tracks looked great, and I thought the Expert Drums were as they should be. (one moment where I thought a tom marker was dropped: I'll make sure to stop the playback and note the position next time I see something like that)
Thanks so much for this experience, Farottone. My wife says she loves you.
" src="/wp-content/uploads/invision_emoticons/default_SA_smile.gif" />
To be expected, there's a lot of dead time at the end of "Promised Land" (the song) with the bar scene, so how hard would it be to release an additional "edit" version of it that chops it off? I suppose one of the big decisions would be what to do with the editing, but I'd always wondered: if the chart's end event comes before the end of the audio, what happens to the audio? Does it just cut off when the scores come up? Does it play over the scores? Or did they have the foresight to fade it out?