Reply To: 5/3 – "Promised Land" album & GnR 4-pack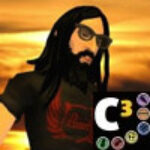 Farottone
A note to add to the usual text:
I wanted to write a short note about this week's release personally. Me and my wife are huge DeGarmo-era Queensryche fans and so I did a lot, and I mean a lot, of Queensryche material. I'm going to release full albums and they're gonna have rhythm versions and possibly other bells and whistles. Now, I know Queesryche are not that mainstream so every Friday that features Queensryche material I'll also try to have something of a broader appeal from my old catalogue upgraded with new content, as in this week's case. With that said, give these albums a shot, the music is really good, every album has a different feel, Tate is/was (time takes its toll) one of the 4-5 best voices ever in rock/metal history and the songs are done with the utmost care.
Credits for this album must be shared with xlxAvaricexlx, who did half of this album song's guitar, bass and drums charts and did the Bridge regular version. Without him this album could not have been completed so fast, so thanks bud!