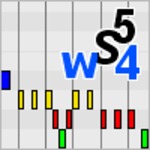 ws54
Ok, i'll save starting a new thread for mine, but there are a few bands i'd love to see.

 

First off, Muse. There… I said it… I'm really happy to see them already, but i'd love more. I know there are a few more in the GH franchise, but there are so many I'd love to see. ANY news on this one would be great.

 

Second, the killers. Stuff from Hot fuss in particular would be great.

 

A few other bands I can think of:

 

Biffy Clyro

Brand New

Twin Atlantic

Dire Straits

The animals

 

If you have any news on any of these, that would be awesome. Just a few thoughts for requests. Thanks for the customs so far!
I have interest in doing the customs for The Animals "We gotta get out of this place" and "Don't let me be misunderstood". They are on my long list of songs to do someday, but if I could find a partner or two that can handle drums (at least) and also keys and vocals then these would get done sooner. If anyone has any interest let me know.