Reply To: Losing scores, ratings, etc with customs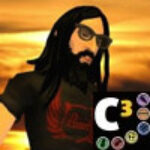 Farottone
Every time I switch from "custom" mode to "online" mode (or back again) my cache gets rebuilt. It takes about 15 mins for everything to reload. It was annoying, but to play customs I'd eat spam for a week. When doing things online, my scores are okay. But when I play customs, my ratings, scores, play count are gone.

 

 

Would you recommend anything different based on this new revelation?
Of coure, as espher said, move it.
" src="/wp-content/uploads/invision_emoticons/default_SA_smile.gif"> As I suspected, both TU use the same cache. So the last TU loaded grabs a hold of it and rebuilds it as it sees fit. Now, TU5 only wastes 15 minutes of your time, because all your scores posted online are retrieved. TU4 on the other hand gets the short end of the stick, because all its precious offline scores are wiped out by TU5. So, follow the structure I suggested and you won't have issues anymore: no more 15 minutes of waiting time, no more scores wiped clean.
" src="/wp-content/uploads/invision_emoticons/default_SA_wink.gif">