Reply To: Rock Band: Harmonies Project Requests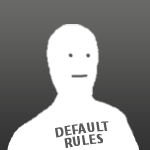 MFX
#1 for me and the missus: Stone Temple Pilots, frustratingly released right before the harmony cut-off! [12/12/14]
Sadly, many of our requests come from bands with multi-song releases! Also high on the list:
– Alice in Chains [06/27/14]
– REM [03/14/14 (Losing My Religion), 08/08/04 (the 8-pack)]
– Styx [09/06/14]
Y'know, the sort of bands where you expect good harmonies. Given that, hopefully they're some of the bands you like.
" src="/wp-content/uploads/invision_emoticons/default_SA_wink.gif" />
In the smaller range, Smithereens have two songs with tasty vocal bits that I'll buy in a heartbeat if they had harmonies! [01/31/14 — hope you bought them!]
So far as singles, one that I'd love (that nobody else would care) would be "Shhh…." by Darkest of the Hillside Thickets. Just a little bit of harmony in the chorus, but it's a potent addition. [01/09/15]