Reply To: RyanHYK's Customs (Updated: 09/14)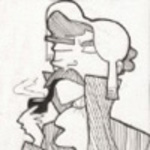 RyanHYK
Hello and welcome. Just wanted to let you know that I would pitch in should you decide to do an ABBA or a Huey Lewis pack (Hip to be square, Small world, Perfect world and Back in time could be good candidates, in examnple).
I kinda take things one at a time without future thought of making packs. But seeing as Huey Lewis is really popular in Rock Band circles and ABBA is one of the best selling groups ever, I can see wanting to release multiple songs by them at once.
I would chart "Dancing Queen" vocals in a heartbeat.
Personally, the reason I did "Money, Money, Money" was because I could easily identify each of the instruments by ear. "Dancing Queen" probably isn't gonna happen for me. If I were to do another ABBA song, the most likely candidates would be either "Mamma Mia" or "Does Your Mother Know."