Reply To: April 9, 2013 – The Rapture mega-release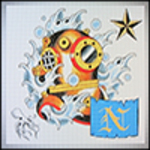 TrojanNemo
I chose not to release the song with the stems because the DIY acapella wasn't that great. the instrumental, however, was very clear. and when this was brought up, we checked it against the instrumental, and it's charted correctly.
now, there's nothing stopping ya from grabbing the mid, adding the few extra notes, and having fun with it. but we're sticking with it since the instrumental we're using does not have it. live performances also vary from studio recordings. we're using the studio recording.
thanks for the feedback though. if you find something else that hasn't already been looked over i'll be glad to check it out.