Reply To: The Cars – Request Thread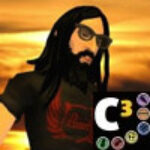 Farottone
We don't release custom versions of songs Harmonix has up for sale.

Just wanted to say I support this position fully (not that anyone asked " src="/wp-content/uploads/invision_emoticons/default_SA_wink.gif">) and I hope you guys stick with it. Not sure your reasoning, but I think it's a great idea to maintain a symbiotic relationship with Harmonix, rather than a predatory one. Customs don't exist for the purpose of pirating, they should be complimentary to existing DLC. Good on ya, C3.
Yeah, to be honest, I cringe everytime I see a RBN song being shared as "custom" at some specialty forums. Harmonix deserve every penny they get, and so do the RBN developers. I am really happy every time I read that someone has discovered an official DLC through a custom (like people asking for a custom song not knowing an official version exist).