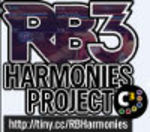 espher
No, that one's not mine.

" src="/wp-content/uploads/invision_emoticons/default_SA_emot-3.gif">

 

Oh, I just assumed so because you had a post where you said you did "Walkie Talkie Man," and that guy's channel had "Walkie Talkie Man," so I put two and two together and… apparently I got twelve.
Yeah, someone else had also done Walkie Talkie Man, as I found out finishing mine up. Our vocal charts were eerily similar (so much so that I think I nicked a couple of his phrase placements when I was comparing them) but the others differ iirc.